It's finally fall here in Georgia! Summer seemed to last until  few days ago when, just in the nick of time, a cold front swept through and we got relief from the heat! Whew!
But October's almost over and I've got to get in fall mode fast! So I headed to Pinterest to gather some fall "Pinspiration". Here are 10 things I found that are sure to usher in that fall feelin'.
First, I started with some decor ideas for my house.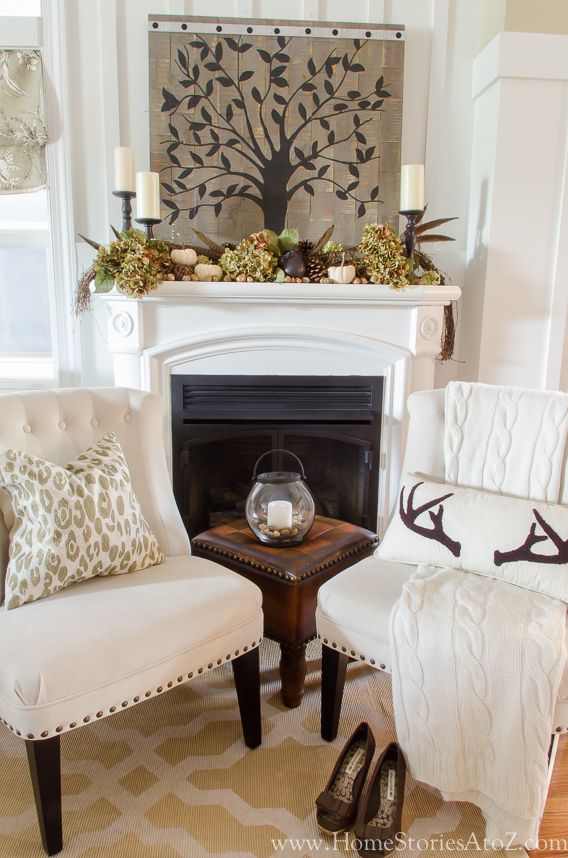 Love this simple, subtle mantel look from Home Stories A to Z.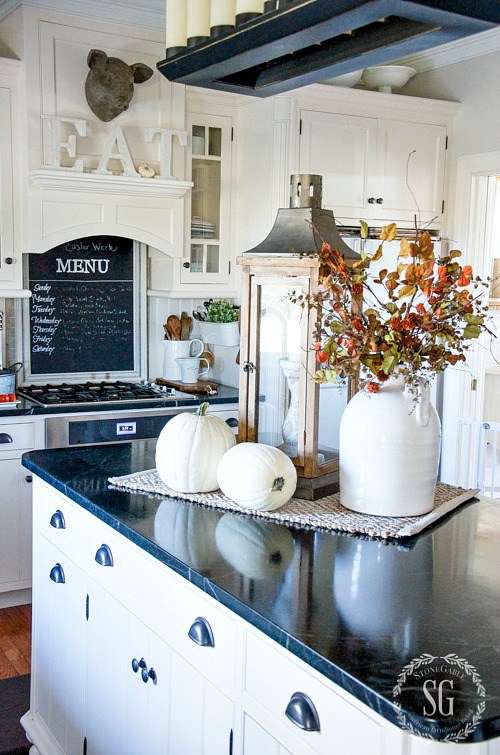 And this gorgeous fall kitchen vignette from Stone Gable.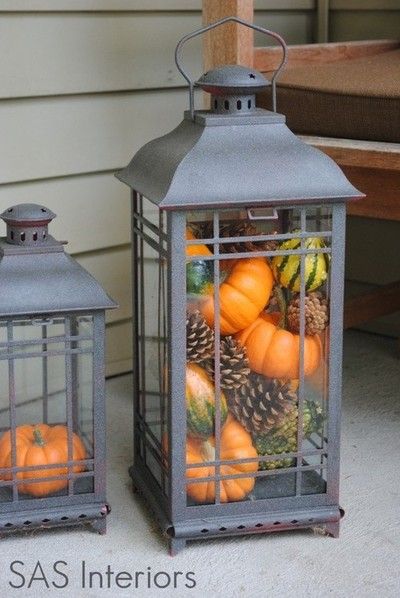 Beautiful lanterns for the front porch from SAS Interiors.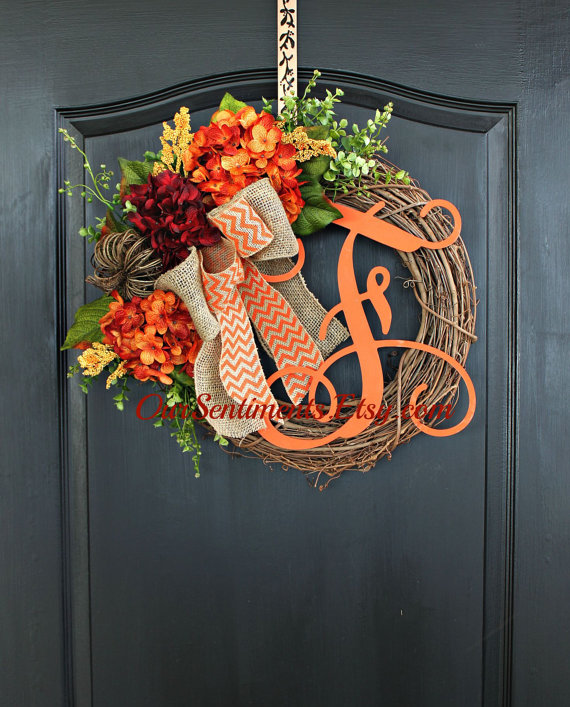 And a colorful fall wreath for the front door like this one from Our Sentiments.
Now, on to FOOD!
I'm not a big pumpkin spice fan, so you won't find me making a list of a million things that taste like pumpkin pie, although I am dying to make these…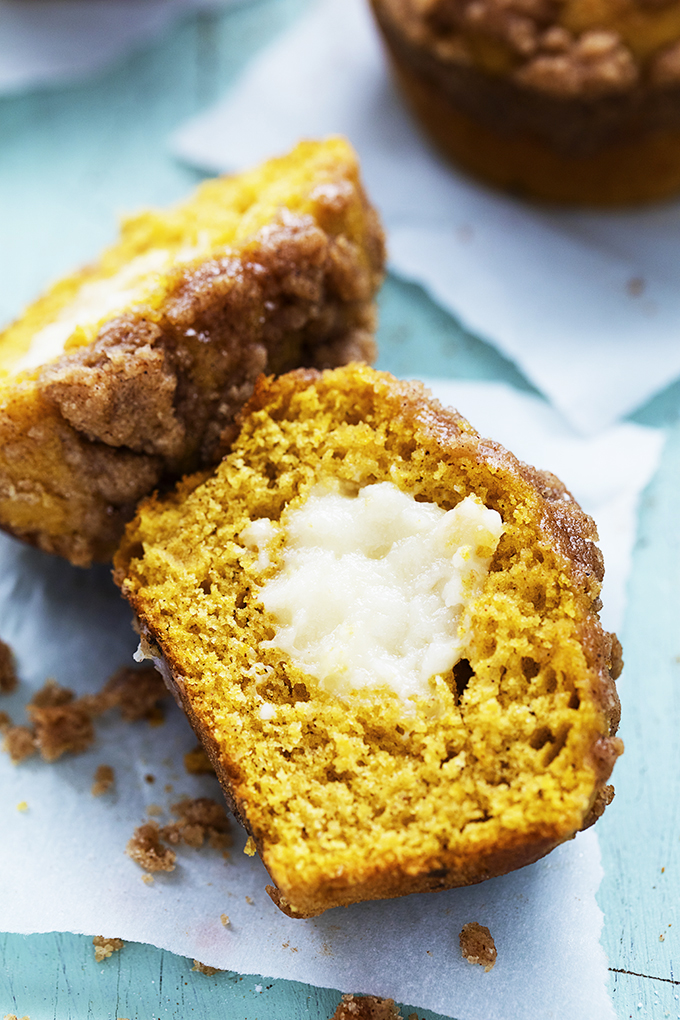 Pumpkin cream cheese streusel muffins from Creme de la Crumb.
After which I'll be needing to lighten things up with…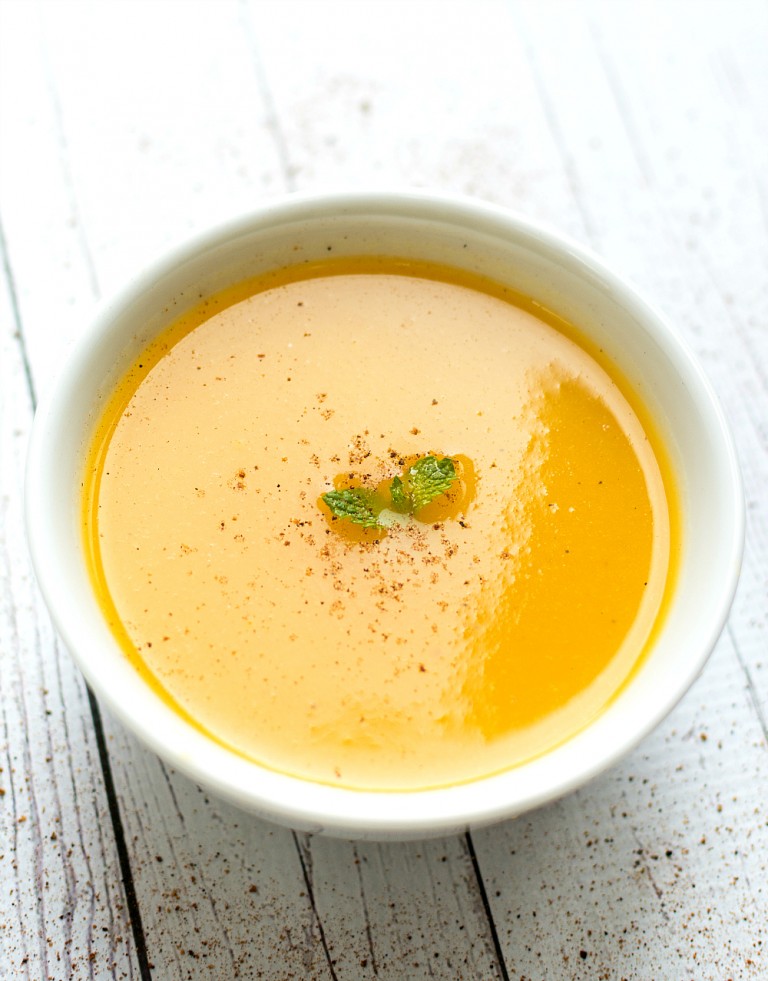 Weight Watchers 1 Point Butternut Squash Soup from It All Started With Paint.
And when we go camping, some of this!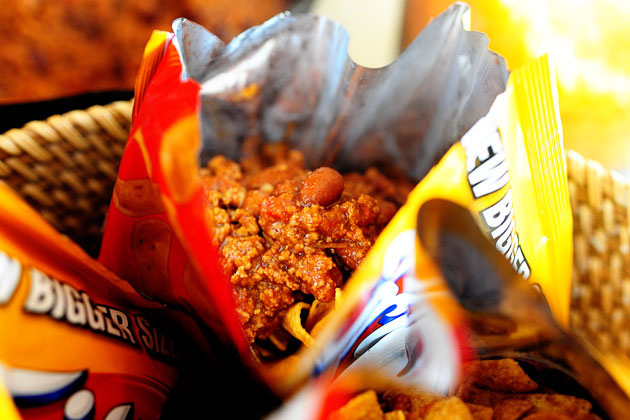 Hands down favorite chili recipe (and I've tried many) served over Fritos in their own little pouch from The Pioneer Woman.
And lastly, I'll be putting away my flip flops and shorts and breaking out my fall wardrobe. Maybe I'll add some of these pieces this year…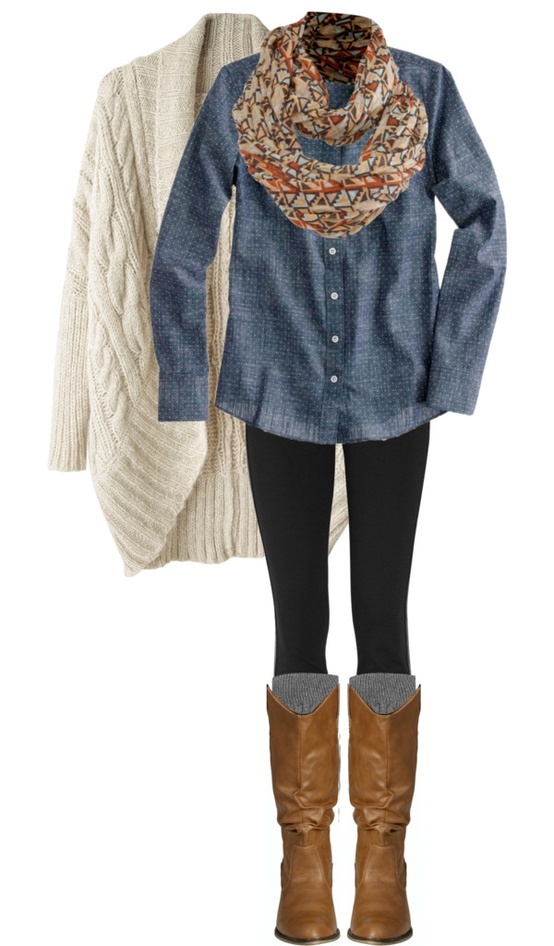 Cute denim and leggings look from The Tres Chic.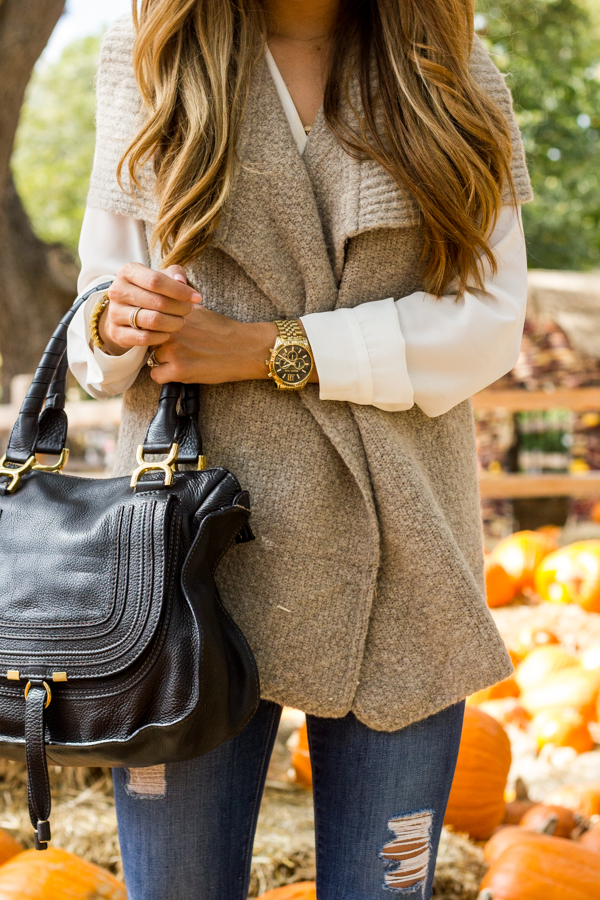 Or this gorgeous chunky sweater vest that The Teacher Diva is sporting this fall. Not your gramma's sweater vest for sure!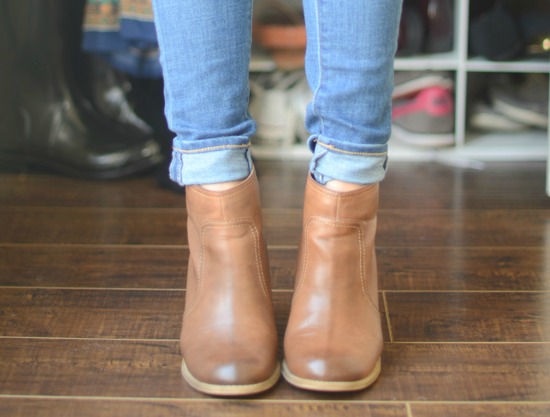 I'll also be be picking up a pair of cute booties and learning the right way to wear them from Babble.
I hope you've gotten some fall inspiration for your home, next fall meal and wardrobe and you're out there enjoying a fantastic fall. Come find me on Pinterest for more fall ideas, holiday decor, recipes and more!
Happy fall y'all!